Regular price
Sale price
$61.75
Unit price
per
Sale
Sold out
The Organ Cleanse is excellent for flushing out the colon, kidney and intestines. This advanced cleanse incorporates psyllium husk, ground seeds from the plant Plantago native to India and Pakistan. When consumed, the Psyllium husk sticks to the sides of your digestive tract and pushes out the old "gunk" leaving you with a squeaky clean digestive tract. To ensure you get the maximum benefits it is important to drink lots of water to assist with keeping the husk moving through the system. We highly recommend that you consume the drinks in the order listed.
Gala Apple Juice
gala apple
Spinach Apple
green apple | cucumber | spinach | lemon

Seasonal Greens
celery | cucumber | spinach | kale | lemon
Cinnamon Yam
yam | gala apple | carrot | cinnamon
Seasonal Carrot Juice

Vanilla Mint
water | sprouted almonds | date | mint leaf | vanilla | sea salt
*Some juice flavors in this cleanse change according to the season. In an effort to provide the most flavorful and nutrient-dense juices on the market, select flavors may be unavailable depending on the timing of your order.  
* We cannot accommodate any requests for substitutions in cleanses. 
View full details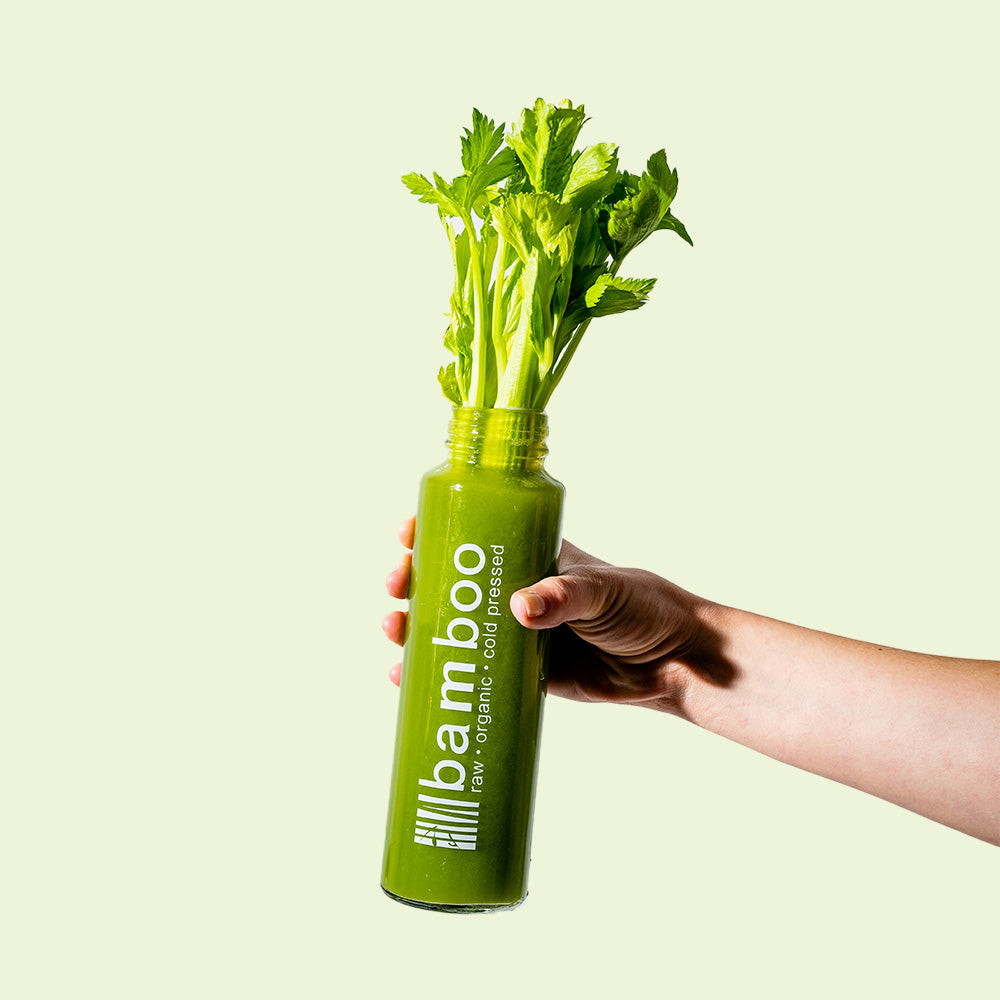 Cleansing FAQ
For more information about which cleanse to choose and/or how many days to cleanse, please visit our dedicated cleanse information page.
Learn More
Hand bottled at Serenbe
Serenbe is a sustainable live/work community located in Chattahoochee Hills, GA, just 45 minutes southwest of Atlanta, GA. Bamboo's only storefront and zero waste kitchen is nestled in Serenbe's quaint Mado neighborhood. Serenbe boasts a 25-acre organic farm, to which Bamboo donates all of their compost created from juicing. Bamboo employees hand bottle each juice, almond milk, smoothie, and elixir in the Serenbe kitchen in recyclable glass bottles. All of the 100% organic produce used in Bamboo products is sourced sustainably and responsibly - some of it even comes from the Serenbe farm!