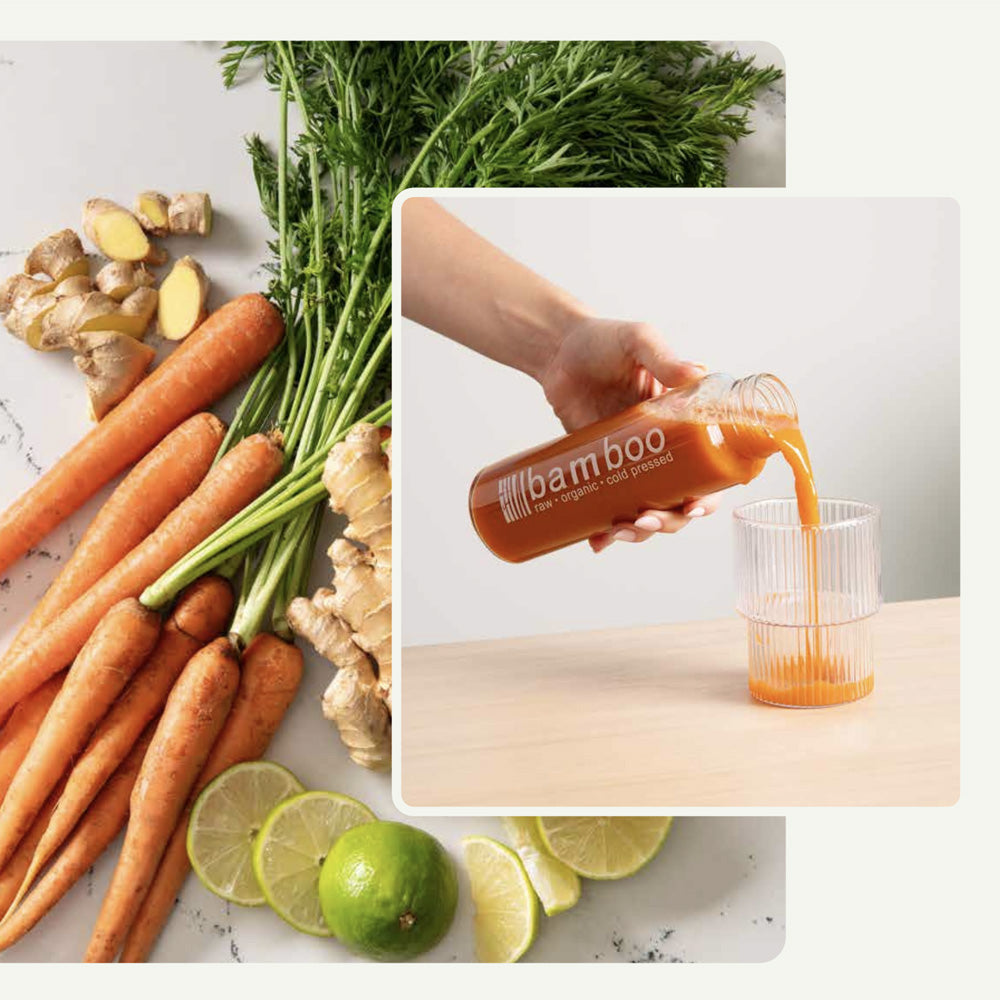 Our Juice Values
Always Raw
Bamboo is only cold-pressed and truly raw, having never undergone enzyme and mineral depleting heating methods commonly used by other brands to extend shelf life.
Only Organic
100% of our ingredients are organic and each recipe has been certified by the USDA.
Hand bottled & hand delivered
Every batch of juice is hand bottled in glass (within Atlanta) by Bamboo staff to guarantee that there is no oxidation, heat, or any other variables that can damage the nutrients in our products after being pressed. Outside of Atlanta, we hand bottle in plastic and deep freeze to ensure the safe and freshest arrival of your juice.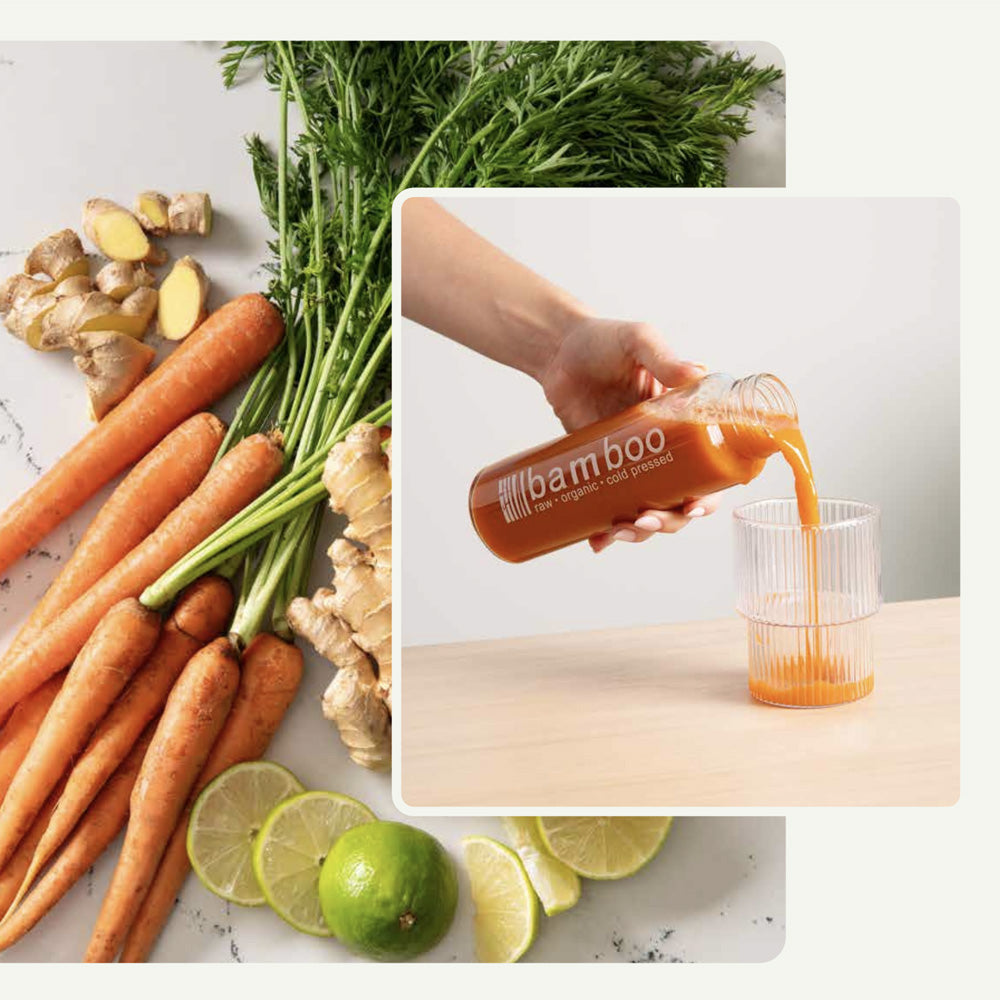 Our Product Values
Rigorous sourcing and the highest quality ingredients in every bottle.
Each health tonic contains no more than 5 simple, organic ingredients so that your body can easily absorb the vitamins, minerals, and enzymes found in the variety of organic produce used.

The environment and our impact is central to Bamboo, and as such, we operate a zero food waste kitchen by pressing juices only to order and composting all waste at a nearby composting site within Serenbe.

We studied people in over 40 countries for more than 15 years, especially in blue zones (areas of the world where people live the longest). Based on this research, all of our juices, milks, and smoothies are meticulously handcrafted with a focus on maximizing health benefits while maintaining optimal taste.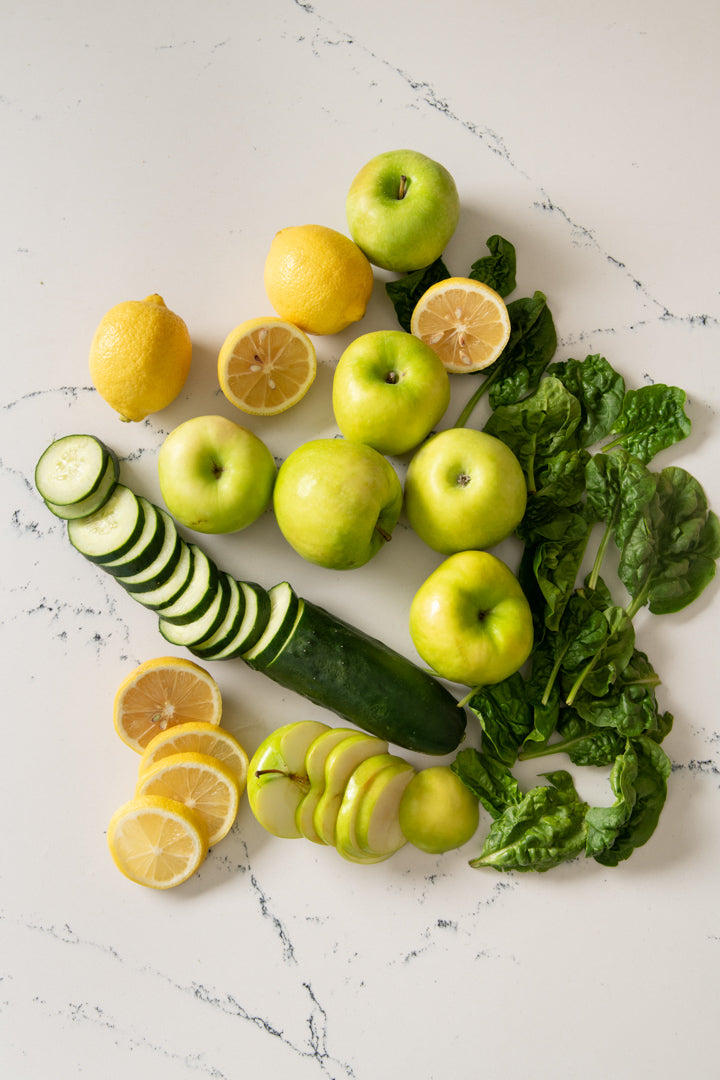 What are you paying for?
You're paying for the most rigorous sourcing, highest quality ingredients in every bottle.
From fresh tumeric to the best organic mushrooms, from seasonal fruit to the freshest, local produce, if an ingredient does not meet our standards, the item is pulled off our menu.
We also take the extra time and expense to hand bottle in glass* and press juices to order, ensuring you are getting the highest quality, most nutritious, and best tasting juice possible.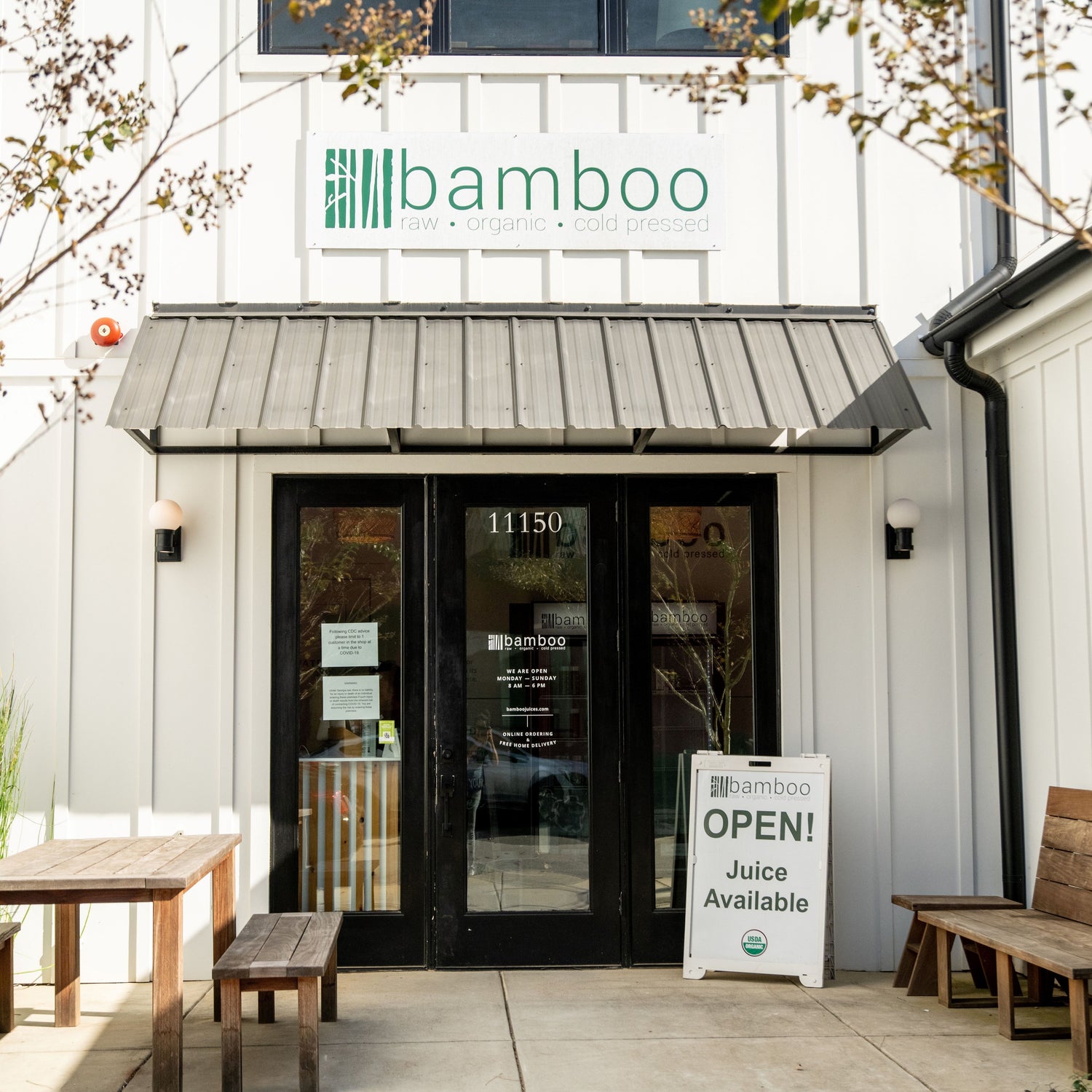 Made With Love At Serenbe
Serenbe is a sustainablelive/work community locatedin Chattahoochee Hills, GA

(just 45 minutes southwestof Atlanta, GA)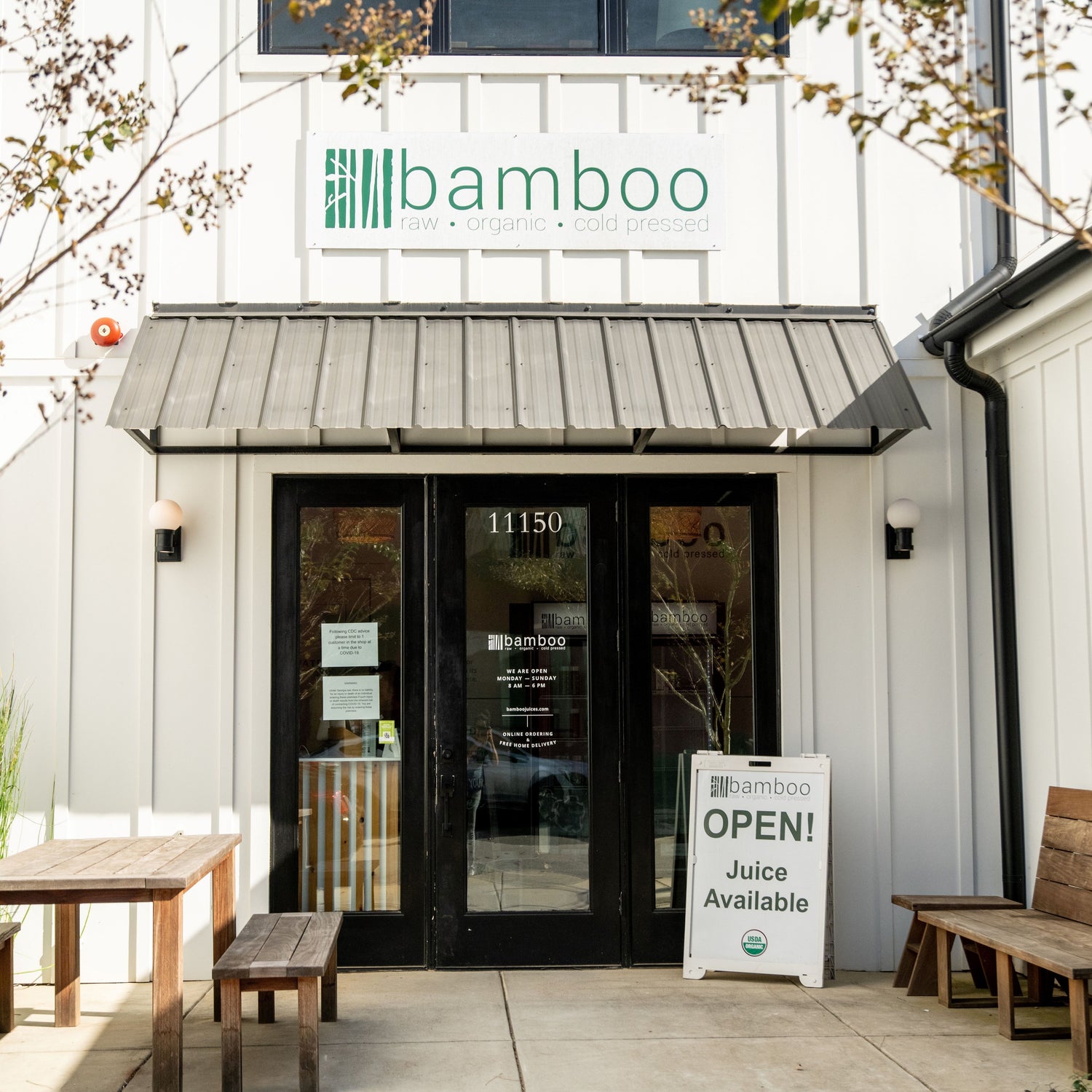 Within its quaint Mado neighborhood, you'll find Bamboo's only storefront and zero waste kitchen. Every juice, almond milk, smoothie, and elixir is made with 100% organic produce sourced sustainably and responsibly and hand bottled.
For local deliveries, our products are bottled in glass. For shipment deliveries, they're bottled in recyclable plastic.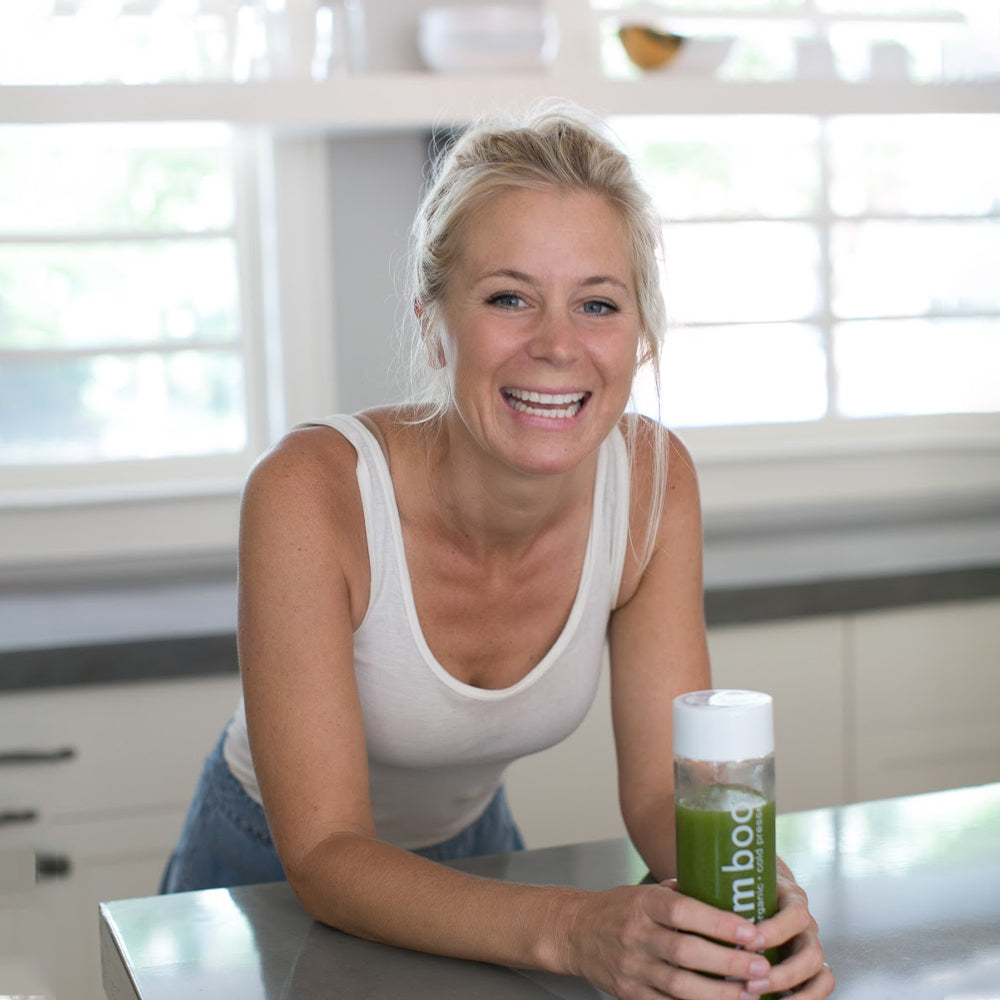 Meet Kelley Sibley
Founder and CEO behind Bamboo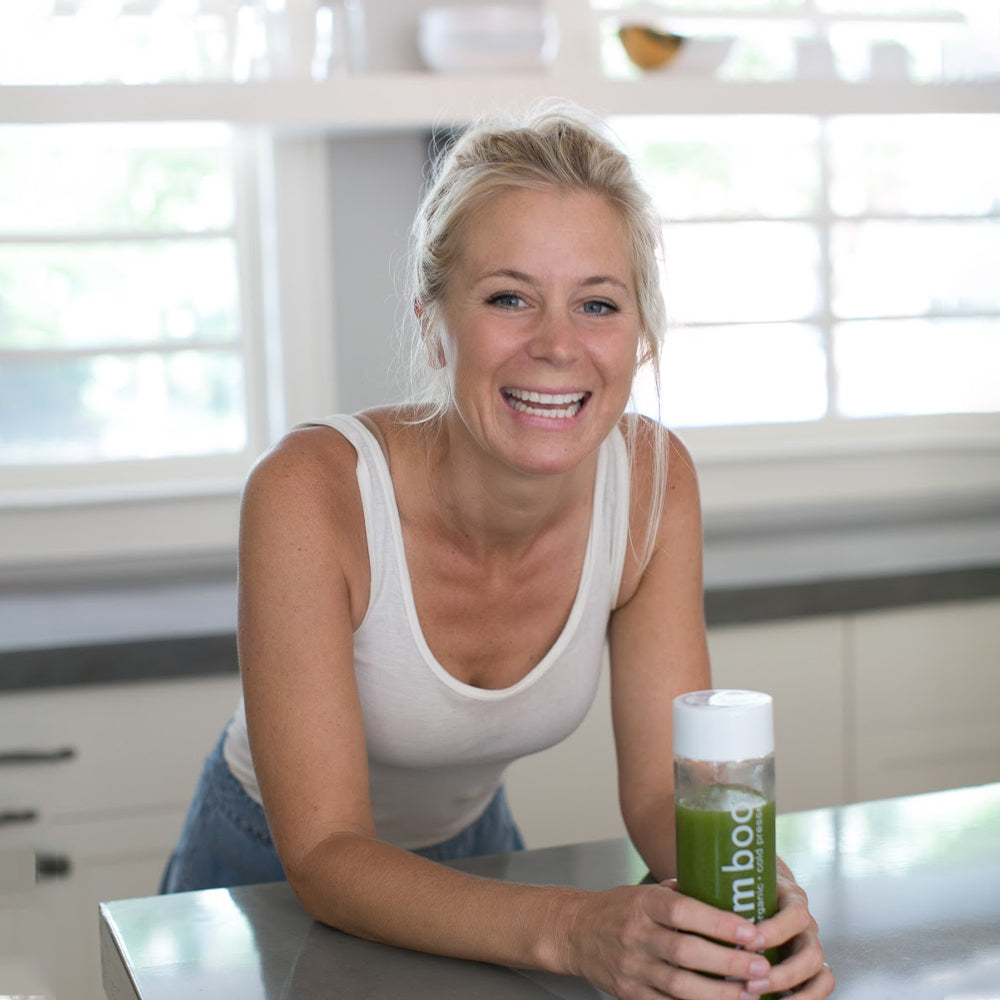 Bamboo was born right out of her parent's kitchen after 15 years of studying diets and cultures, while undergoing her own personal health journey. She studied people in over 40 countries, especially in areas with a large number of "centenarians" (people who live over the age of 100).
Kelley was inspired by the work of 
Max Gerson. By mimicking some of his protocols to create high quality juices, Kelley's life transformed and she became a completely different person (mind, body, and soul). Bamboo became a labor of love sharing how health transformative juicing is when done the right way.