Regular price
Sale price
$56.25
Unit price
per
Sale
Sold out
Looking to switch up your juice routine or try all of Bamboo's products in an affordable way? We are now offering a subscription filled with Kelley's handpicked favorites and seasonal produce to ensure you are always consuming the most potent products on the menu.
Every order you receive is different and a surprise until you open your package. Each order contains 6 different products and includes a variety of juices, almond milks, elixirs and smoothies. Switching up your juice routine ensures you reap the benefits of all the potent produce stocked in Bamboo fridges.
Learn more about why our variety pack is perfect for those new to Bamboo
here!
View full details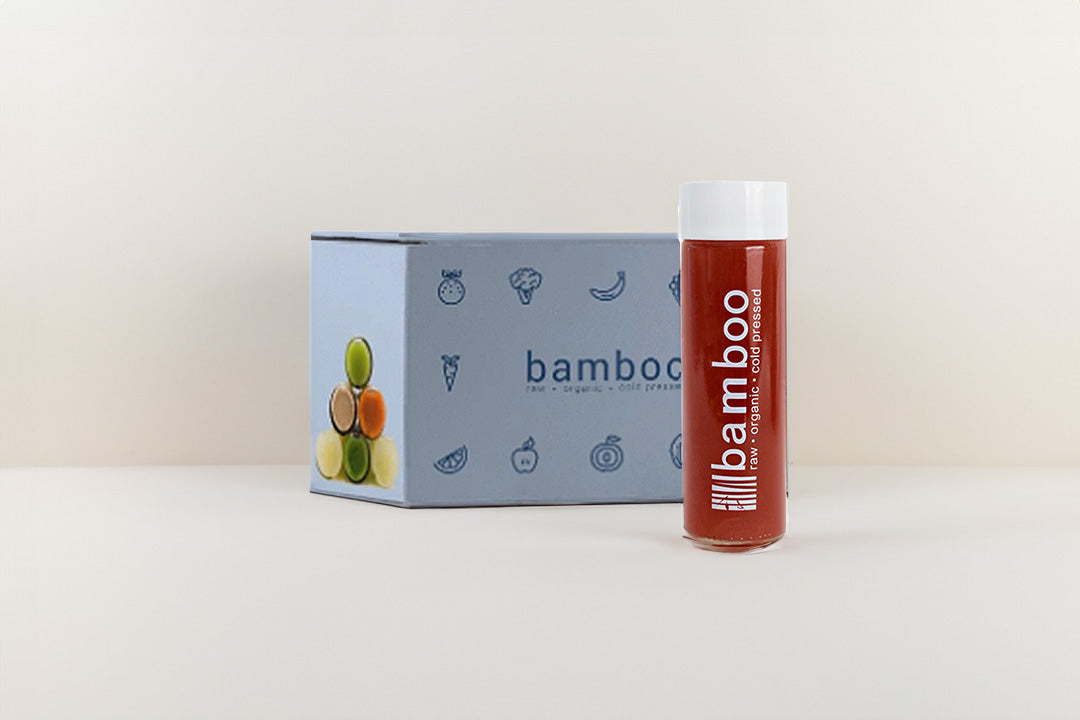 Hand bottled at Serenbe, Georgia
Serenbe is a sustainable live/work community located in Chattahoochee Hills, GA, just 45 minutes southwest of Atlanta, GA. Bamboo's only storefront and zero waste kitchen is nestled in Serenbe's quaint Mado neighborhood. Serenbe boasts a 25-acre organic farm, to which Bamboo donates all of their compost created from juicing. Bamboo employees hand bottle each juice, almond milk, smoothie, and elixir in the Serenbe kitchen in recyclable glass bottles. All of the 100% organic produce used in Bamboo products is sourced sustainably and responsibly - some of it even comes from the Serenbe farm!
Why Bamboo?